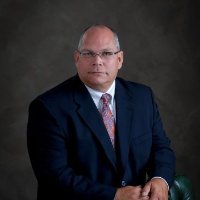 Scott J. Adkisson
Director
---
Scott Adkisson is CEO and founder of Diversion Solutions, SBC. For more than 22 years, Mr. Adkisson has been a leader in developing multiple diversion programs that support numerous state and local agencies. These programs are beneficial to states, counties, cities, victims, taxpayers, and offenders. Mr. Adkisson was instrumental in the development and legislation to establish the MN Driver's License Reinstatement Program.
Mr. Adkisson has developed the following programs:
MN Driver's License Reinstatement Program
Property Crimes Diversion
Drug & Alcohol Diversion
Tobacco Diversion for juvenile
Responsible Neighbor Diversion
Mr. Adkisson's last endeavor was developing a successful model for a paid intern program that hires recovering addicts and previously incarcerated individuals that supports skills development for future employers. His plans for 2021 is to increase the number of participants.
In the past 10 years Diversion Solutions and Mr. Adkisson's programs have supported over 35,499 individuals.
Misty Helm
Supervisor, MN DL Reinstatement Program with Diversion Solutions, SBC
---
As a person in long term recovery, Misty serves the community both professionally and personally. Misty has a passion for helping those transitioning back into society after incarceration. In her personal life she mentors' women new to recovery. In 2018 Misty received the Alumnae Award from Wayside Wellness Recovery Center for her efforts in serving the recovery community. She has also shared her experience and testimony through many speaking engagements in the Twin City area. Misty looks forward to helping and guiding others through service with Lighthouse Beginnings.
Catherine Markey, BS, MA, JD
Director
---
Catherine Markey is a business owner and attorney practicing in the criminal justice system in the Twin Cities area. Ms. Markey has helped support reintegrating individuals throughout her career and believes in the importance of providing that holistic care to her clients.
Ms. Markey worked has spent her career serving her community as a college professor, a high school instructor, and a private investigator.
Recently, Ms. Markey created and implemented a program to provide low cost expungements to give reintegrating individuals an opportunity to succeed.
Ms. Markey believes that clients need counseling and social support to recover and reintegrate into society, and that removing barriers to employment is the key to preventing recidivism.